Earn a BONUS poker prize on AOF Blitz
Posted By KKPoker | 2021-06-02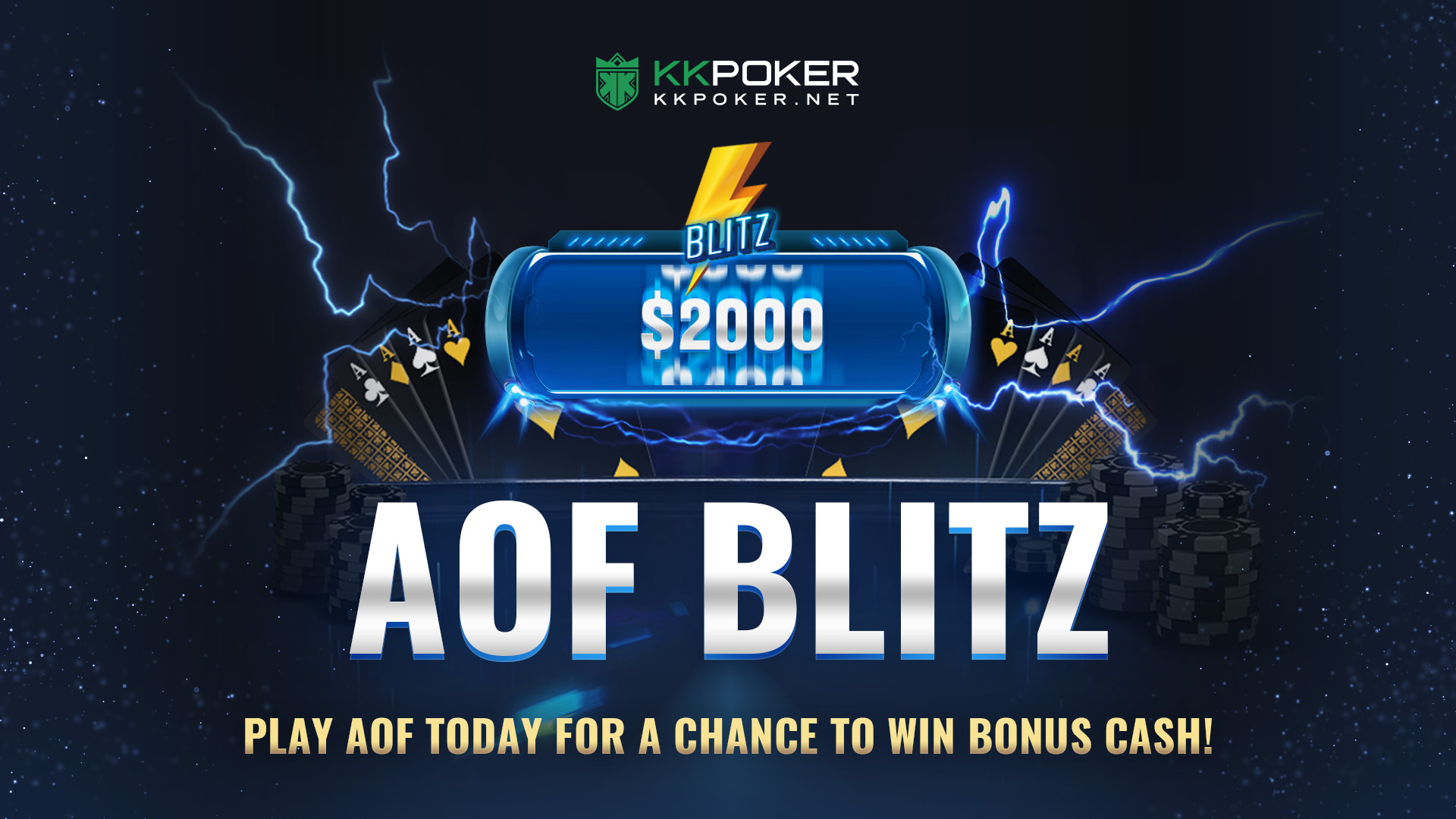 KKPoker's latest poker game ALL-IN OR FOLD (AOF) just got even more exciting! AOF Blitz combines fast-paced poker decisions with the fun of winning bonus prizes on the bingo-style Blitz board.
How to win?
• Play AOF in the Lobby and use your hole cards to match the 16 square Blitz prize board.
• Each player receives a personal Blitz board when joining a new table.
• Match 4 or more cards in a row (straight, horizontal or diagonal) after winning the main pot at showdown.
• Matches must be made within 50 hands to win.
• If a player stands up from or leaves the table, board data will be retained for 1 hour only. Leaving the table for more than 1 hour, table closure or server maintenance will result in the board data being reset.
Prize
After matching a Blitz board line, players will be awarded a random cash prize via the spinning wheel ranging from 2 BB up to a massive 200 BB Jackpot (4 player tables only).
What is "AOF"?
Two actions, one decision! ALL-IN OR FOLD (AOF) is exactly as it sounds. Players will be dealt two hole cards like traditional NLH, with each player needing to decide to move all-in or fold when it is their turn to act. Fast-paced fun!