KKPOKER ADDS NEW SAMURAI THEMES
Posted By KKPoker | 2021-07-13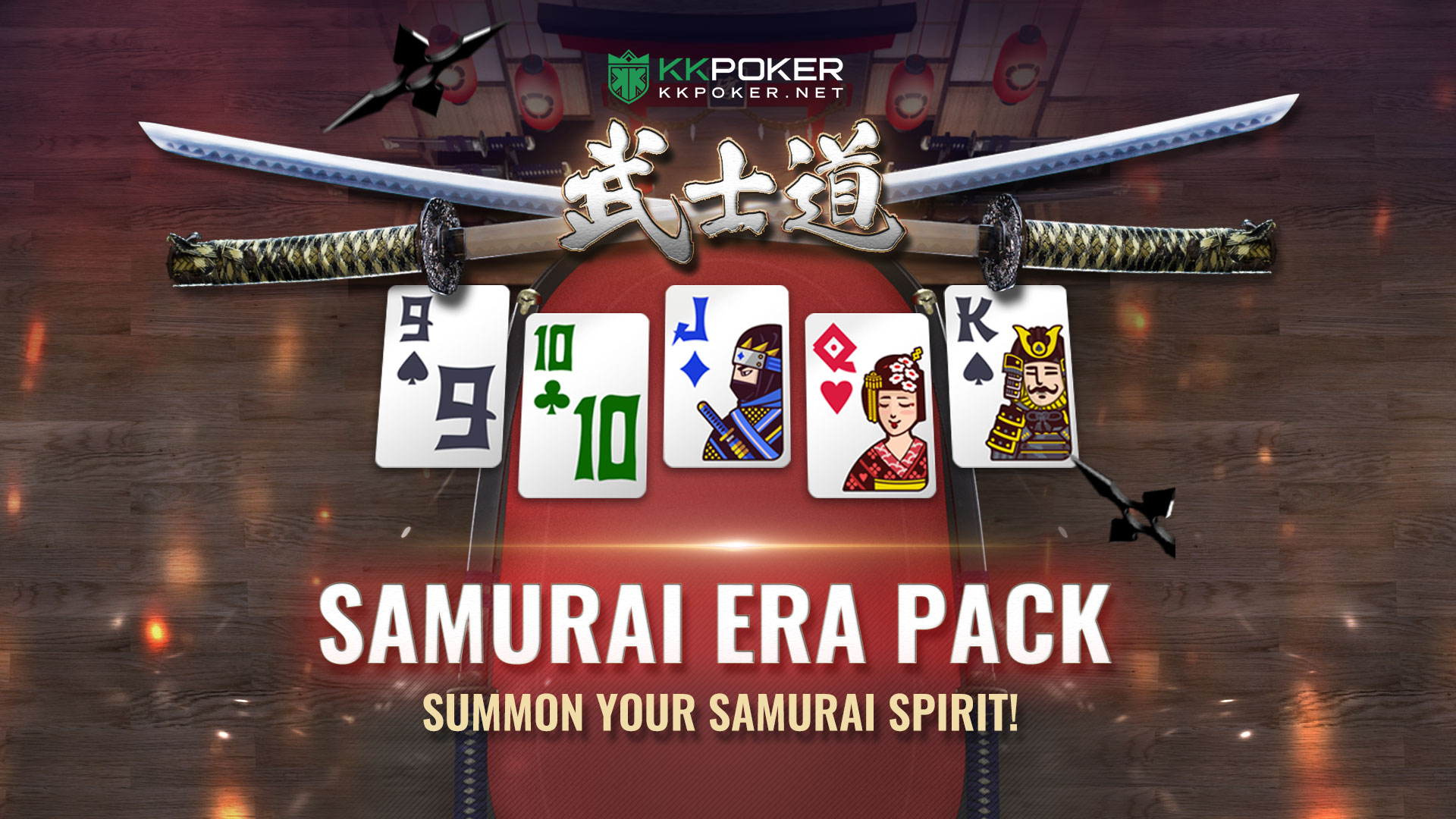 KKPoker is conjuring the spirit of the Samurai this summer with the launch of new card and table themes.
Upgrade to the new poker card style, which takes inspiration from the historic Japanese icons, and follow the 'way of the warrior' with the new 'Bushido' style table theme.
The design features traditional Japanese elements and the iconic Samurai swords for a truly unique table layout to enhance your mobile poker experience!
Both the Card Theme and Table Theme are available for a one-time purchase in the KKPoker Shop now for $6.99 (7,000 KK COINS) and $9.99 (10,000 KK COINS). Or take advantage of our special Card & Table Package and get both to keep forever for just $14.99 (15,000 KK COINS).
You can collect your KK COINS for free by completing the daily Lobby Missions! Purchase the new card and table themes today, and explore all the games in KKPoker!