HOW IT WORKS
INSTANT level up! The more you play, the more you will be rewarded!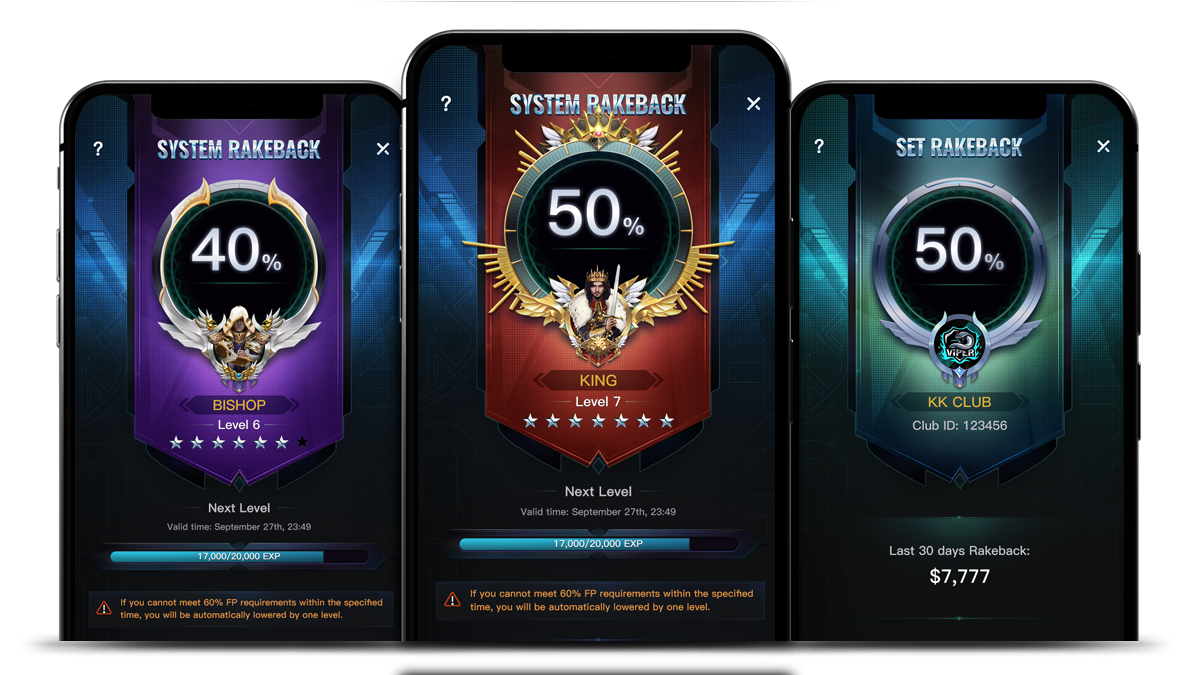 STEP 1: Know your Instant Rakeback %
All KKPoker players can enjoy the benefits of Instant Rakeback! For Club Players: If a player has a Set Rakeback % via their Club, that will always be the minimum % they receive, regardless of if their System Rakeback % is lower.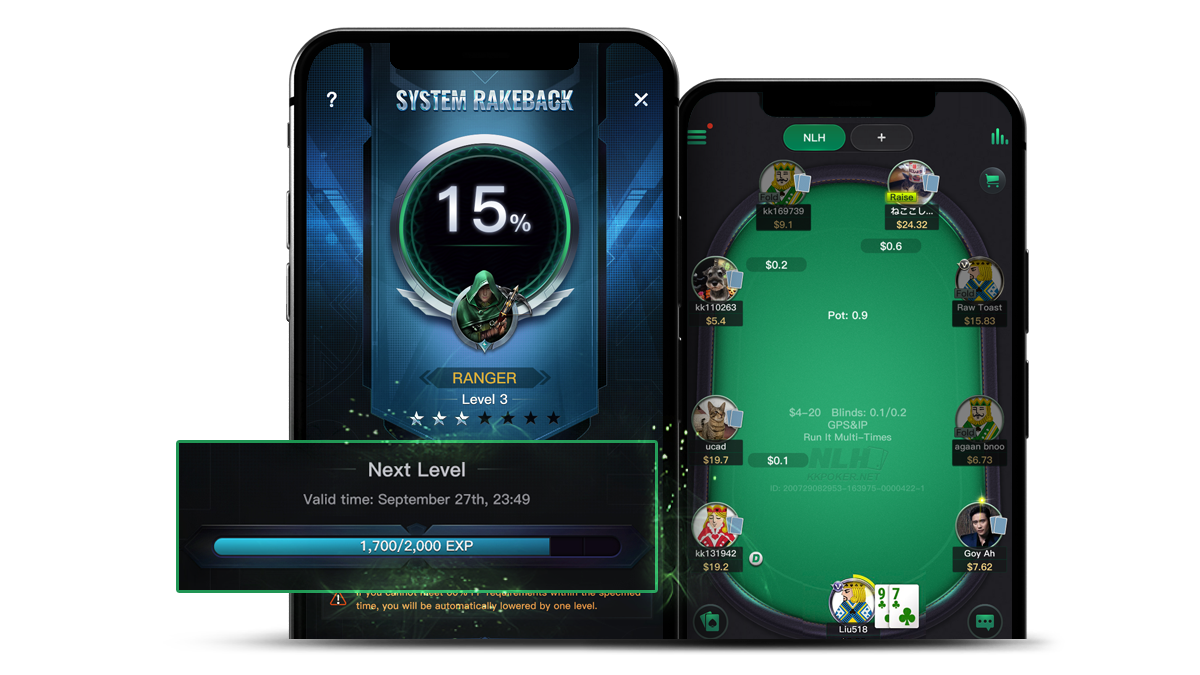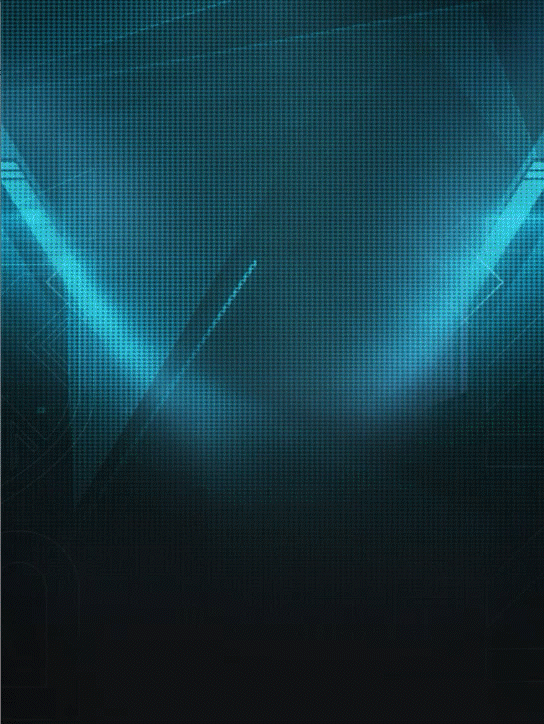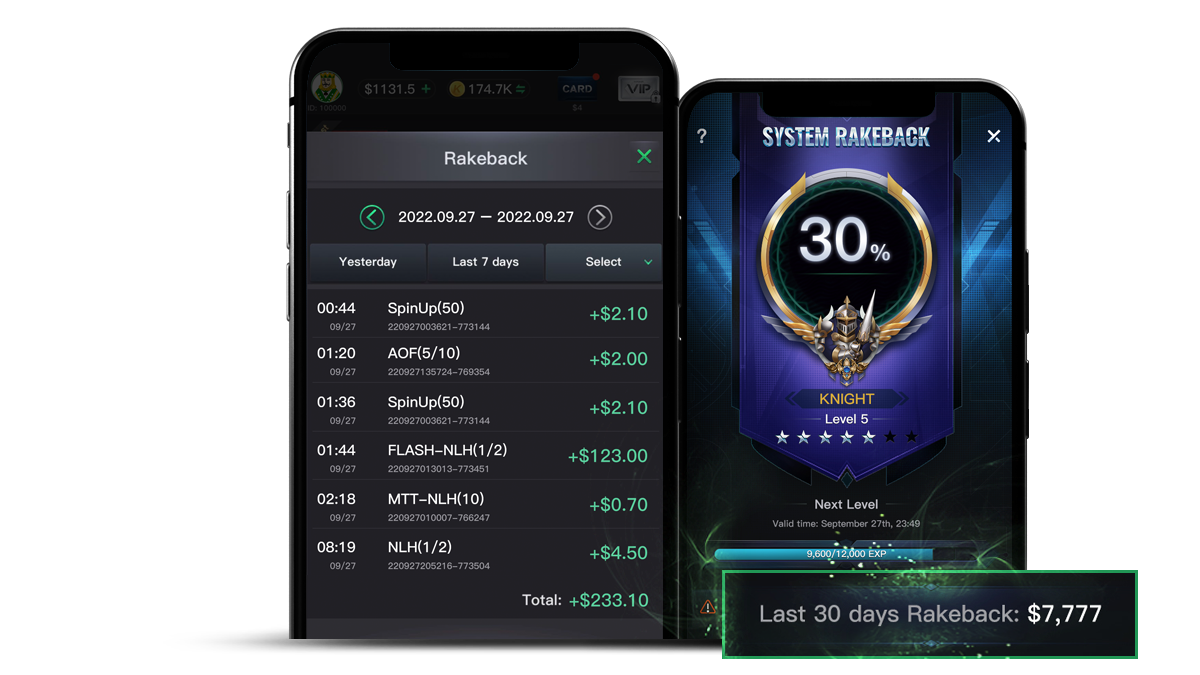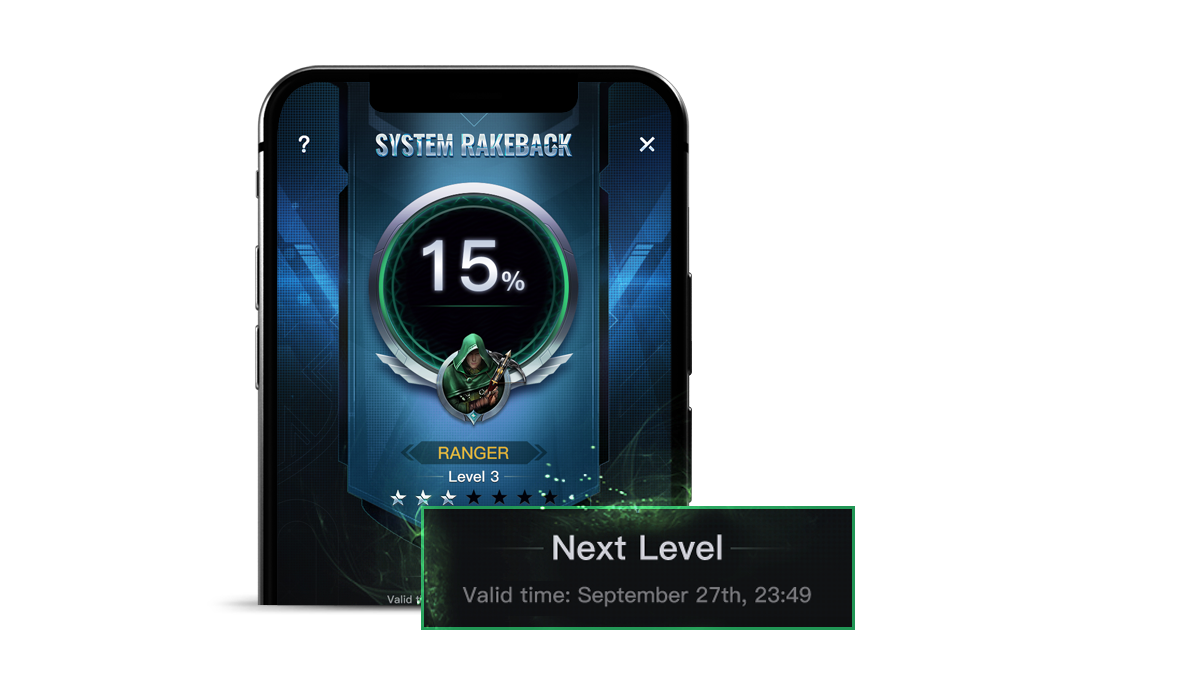 STEP 5: 30-day level-up window!
From the day you start to pay service fees, you have 30 days to level up! EXP will be reset every 30 days OR when a new level is achieved.
INSTANT RAKEBACK LEVELS

Earn EXP to level up. Every $1 paid on fee generates 10 EXP

After you level up, the EXP and 30-day period will be reset

Only 1 level will be demoted every 30 days period if EXP earned is lower than the requirement

Each level has a 30-day period to enjoy the rakeback %